Guest wrote:
Guest wrote:
If you're stupid enough to do the damn drugs, then you're just a waste of life anyways. Survival of the fittest.
Plenty of highly intelligent people have used and become addicted to drugs. Just as plenty of stupid people have succeeded to heights where they don't belong.
If you want to live by survival of the fittest, say goodbye to modern medicine. Probably half the people you care about would already be dead.
"Plenty?"
Sure about that?
I'll concede the occasional outlier.
However, most "highly intelligent people" won't get involved with drugs.
Why?
Because
they're intelligent.
Your second corollary is also wrong.
"Plenty" of stupid people haven
not
succeeded.
You're simply fixed on those who have, like those in the NBA, NFL, wrappers,
Hollywood A listers
(have always loved that last one
) etc.
In the
B
ig
P
icture, their numbers are minuscule.
Some of us are, indeed, "highly intelligent."
Please. If you're a druggie, don't try to ride on our coattails.
We simply do not make the same mistakes you make.
Why?
Because you're stupid, and we're not.
Oh, we
do
make occasional mistakes.
It's just that we invariably learn from them, whereas you do not.
That's
why
you're stupid. A
nd finally, your third point is equally - and just as reprehensibly wrong.
Highly intelligent people
know
that health care ... is self care.
Modern medicine?
A pharmacist friend tells me that 65% of all prescriptions filled are for obesity-related diseases.
We are, in the final analysis, digging our graves ... with out teeth.
Intelligent folks will take their own health and welfare - into their own hands.
"Modern medicine?"
It's a last resort, only invoked when we've done everything else for ourselves that we can possibly do; i.e., diet, exercise, rest, healthy social interaction, etc.
The aforesaid four criteria are conducive to longevity.
The next pizza? Not so much.
Thus, I'm going with the original post:
"If you're

stupid

enough to do the damn drugs, then you're just a waste of life anyways. Survival of the fittest."
This last
emboldened
,
red
sentence is an evolutionary anomaly, and here's what I mean by that.
In this case,
the fittest
isn't contingent on something we have to do.
Not at all.
The fittest will ultimately be contingent, survive and thrive on something we have
NOT
done,
and that's to indulge in mindless, soul-stealing drugs.
Why should we?
Should we do it, because reality is so painful, and so difficult to bear?
Hey, dumb ass! It's difficult for
everyone
.
Sorry. No adulation for drug addicts, living
OR
dead.
Addiction. It's gone from a handful of dumb asses formerly known as junkies, to a "widespread epidemic."
Awww ... they're sick.
Any moniker you place on it doesn't make it any more acceptable, as far as I'm concerned.
How many billions of dollars will we spend to "reach out, or "help," or "support" these sick, draining, parasitic leeches?
Now pay attention, because here is the cure:
LET THEM DIE.
SIMPLE AS THAT.

Shocked are you?
Listen. When
enough
of them die
because of their own stupidity,
then the remaining would-be druggies will learn vicariously.
Final takeaway for you: Please don't lump in the highly intelligent with the
STUPID
, in the hope of making yourselves seem
less
stupid.
The way to dilute your own stupidity ... is to thin the herd.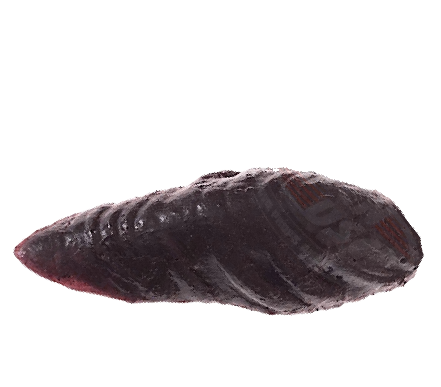 The "cure" for these opioid-addicted leeches?
Give them even
MORE
opioids;
Not fewer.
The "cure" will ultimately be swift, painless, efficient and economical.
Taxation for healthcare?
Would rather have those tax dollars allocated to cancer research, rather than opioid ... "sickness."